Canadian citizens and permanent residents may sponsor their spouse, conjugal partners, children, parents and grandparents. Immigration Elite helps you facilitate these procedures. Canada has one of the largest programs of family reunification in the world. The government is committed to promoting family strengthening. Sponsorship applications are processed on a priority basis.
Sponsor your spouse (s) – Help your spouse (s) or conjugal partner to become a permanent resident in Canada. You can sponsor your spouse (s) whether or not she or he lives in Canada.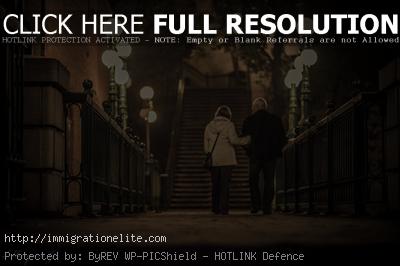 Sponsor your parents or grandparents – The reopening of this very popular category was announced for January 2nd, 2014. It allows Canadian citizens and permanent residents to sponsor their parents and grandparents so that they are granted permanent residence.
The super visa for parents and grandparents – Another option to get one's parents or grandparents to come to Canada is the Super Visa program. Applicants whose applications are accepted will receive a multiple-entry visitor visa valid for a maximum of 10 years and allowing parents and grandparents to extend their stay with their relatives living in Canada.
Provincial programs for family sponsorship - Many Provincial Nominee Programs (PNP) include subcategories of family sponsorship that are different from federal sponsorship programs. Provincial residents who facilitate family sponsorship have at their disposal these additional options to bring their families to Canada.
Sponsor your dependent children and others – Dependent children may be admitted to Canada to live with their parent (s). This category includes adopted children. Brothers, sisters, nephews, nieces or grandchildren may also be eligible to this category if they have no other family. In exceptional circumstances, other family members may also be eligible.
Applicants must ensure that family members and themselves meet the sponsorship requirements before submitting their application. Immigration Elite can help you assess your eligibility.