Immigration Elite offers representation services and advice to applicants wanting to obtain permanent residence or citizenship.
You have questions about the documents, deadlines or procedures? Immigration Elite simplifies that process for you.
The final admission of the candidates falls within the jurisdiction of the Government of Canada. After being selected by Quebec, you must submit an application for permanent residence (visa) with the Centralized Intake Office in Canada, in Sydney, Nova Scotia or outside Canada in exceptional circumstances for citizens who live outside of Canada.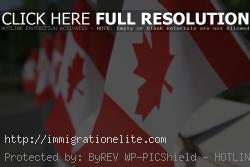 The Government of Canada will evaluate your medical history and that of your family members and will also perform a security check. If you successfully complete this stage, you will be issued a permanent resident visa by the government of Canada. Permanent residence is not a Canadian citizenship but it confers a right of permanent residence in Canada. A permanent resident is still a citizen of his country of origin. If you have any concerns about missing documents, supporting documents, on time frames and deadlines, Immigration Elite will guide you to apply to this program in the most credible way. Only permanent residents are qualified to apply for Canadian citizenship. In order to apply for Canadian citizenship, the permanent resident must have maintained his status for either a minimum of three years, or two years of permanent residence combined with two years in temporary status. Immigration Elite will assist you in finding the quickest steps to obtain the desired status. .